(Last Updated On: September 6, 2019)
Minor changes to live YouTube video

From time to time you may notice minor changes that should be made to a YouTube video that has already been uploaded. This blog post explains how to upload video with a minimum amount of effort.
CTA (call to action) will not work
There is a problem with the video above.  I changed web hosts.  The URL of every web page changed.  Therefore none of the old Bitly URLs will work.  The bit.ly/editpictures you see above would link to the old URL.  It no longer works.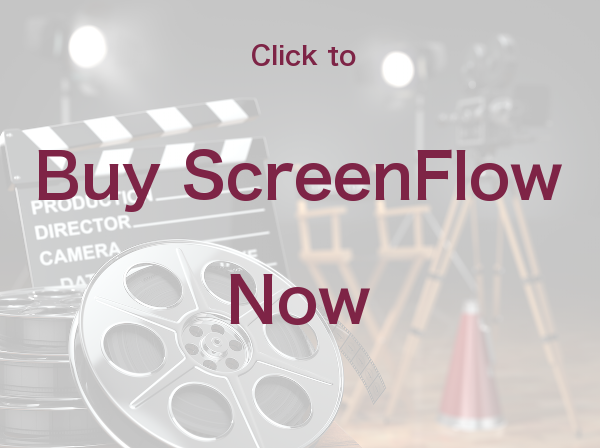 So, I went to bitly.com and got a new Bitly URL for the replacement blog post.  Go to bit.ly/bestphotoeditor.
Changing the CTA
♦ To change the CTA, it is necessary to open the picture up in GIMP and paint a white line through the old Bitly address.
♦ Then go into Keynote and add the URL.  If there are more than one word, use two different colors.
♦ Select text and chose the convergence effect for 4 seconds.
♦ Recorded it with ScreenFlow.
♦ Save with a descriptive name and change aspect ratio to 1280 x 720 pixels.
♦ Add freeze frame to make sure it was around 20 seconds long.
Earn a percentage of the selling price for every book sold.
Click here to learn more.
Below is what that final snippet looked like.
Update ScreenFlow timeline
Now look at the first  picture in this blog post. Remove video snippet(s) that reference the final URL and replaced with the new snippet.
Add audio before you upload video
Record yourself as you read the CTA.  In  the example it is, "go to bit.ly  / best photo editor."
Remove the obsolete CTA from the ScreenFlow timeline and replace it with the new sound bite.
Upload video to YouTube
Watch video once.  Save ScreenFlow production.  Upload video to YouTube. Because you are simply making minor changes to your ScreenFlow timeline, you will not have to add the description of your video again.
Delete old video
Now there will be two almost duplicate videos in your video manager.   Click the edit dropdown arrow beside the old video and click delete.
Below is the new video that was changed.
ScreenFlow
ScreenFlow is an amazing screen capture/video editing program.  You can learn lots about it on this website.  To get an idea of some of the major features, watch the video below.
You need a Mac to use ScreenFlow.  Next time you buy a desktop computer, make sure it is a Mac.  If you already have a Mac desktop, you may as well buy ScreenFlow now.
Shortcut to above post
After writing the above blog, I figured out a way of combining 2 steps.  I save lots of time.
Configure recording in ScreenFlow
Record Mac screen
Record voice with built-in microphone while recording screen
Add voice and address snippets at more or less same time.
My first attempt
Below is my first attempt with the new system.  It's not perfect.  As I practice more, I'll continue improving.

---
Peter Enns has been developing websites since 1996. He is a social media blogger and author of the free YouTube video-creation tutorial called 7 Day YouTube.