(Last Updated On: May 25, 2023)
Blogging with quality content 
Two ways to start blogging
Sometimes it is best to start blogging with point #1. You'll have to assess your situation.
1.
Use a search engine to find stories about your topic. The example we will use is a Dog Blog post. The blog's tag line is "news and facts about dogs".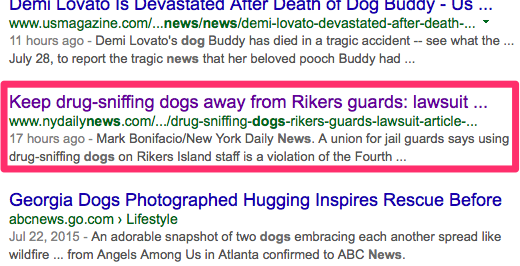 If you were the blogger, you could start your research by searching online for "news dogs".
2.
Write content around an interesting story. This one is about drug-sniffing dogs. So,
♦ Read the article and
♦ Summarized it in your word processor.
3. No matter what you use to find your content, use Google Trends to help you find the right long-tail keywords.
Blogging Can Reap You Great Benefits
Generating traffic big time
Someone was complaining on Reddit about a lack of web traffic. He wrote: I am struggling to get traffic on my website. I'm working as a beginner SEO. I've done all the on page SEO for my website and there is no issue with the website including all links, text, key words, description, heading tags, broken links and redirects an page loading time.
Read more to find how his simple question gave him amazing SEO wisdom. There was a link describing how someone got 17,584 visitors in one day. This was in spite of the fact that he had
♦ Zero connections
♦ Zero Twitter followers
♦ Zero marketing budget.
Generating regular income
In a Twitter post, Darren Rowse asks: Is Making Money from Blogging Passive Income http://bit.ly/1MJCLUN ? The blog posts to which he links does give some examples of passive blogging income. However, he also notes that most professional bloggers
♦ Post content on a daily basis
♦ Work hard on promoting their blogs and finding new readers
♦ And much more
Generating regular blog fans
James Stafford says: Blogging is huge right now! Do you dream of running a successful online business which allows you to enjoy more autonomy? If so, you should know that learning how to create a blog will be the key to setting up an online business which attracts the interest and sales of customers all over the world!
Start blogging today
The three tiny sections above give you links to some great blogging information. Don't wait until tomorrow. Start blogging today!
Read these related pages

7 Tricks All Bloggers on Pinterest Should Know
Blog summary in a Pinterest pin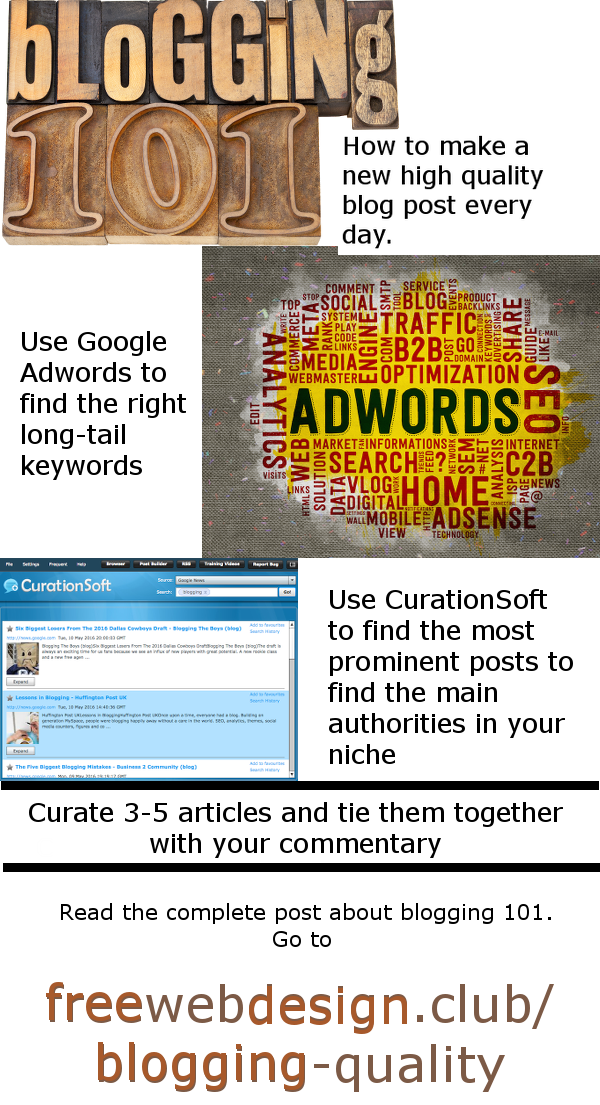 ---