(Last Updated On: February 4, 2023)
Automatic distribution of ebooks
So, you have written a few ebooks and are using PayPal to sell them. Every time someone buys, PayPal sends you an email. As soon as you get time, you send a message with a PDF copy of an ebook.
After a few weeks, you are selling a hundred ebooks a day. You cannot keep up with the emails. What do you do?
Simple. Use the AWeber app. Get a free 30-day trial of AWeber and link it to PayPal using the instructions below. Every ebook will be emailed out as an attachment to your personalized message. It will be emailed out as soon as payment is received.
Before you set up your AWeber-PayPal integration, set up the Messages (emails you will be sending out).
Setting up AWeber-PayPal integration in 8 steps
1.

Sign into your AWeber account
2.

Click on Integrations
Click on Integrations in the top menu.
3.

Click on  PayPal
You will see a huge number of icons. Cmd F to find PayPal. Click on it.
4.

Click Enable
Click green Enable button. This will open up the AWeber and PayPal Integration page.
5.

Log into PayPal
You'll see a form allowing you to log into PayPal. Login.
6.

Grant permission

 
Click yellow Grant Permission button to grant permission to have PayPal payment buttons on your website.
7.

Add URL linking PayPal & AWeber
Click Integrations link in horizontal menu again. Click on the PayPal button near the top.  Copy and paste the Notification URL into box under Point #4.
Click the proper ratio button in point #5 (probably receive IPN messages) and click the Save button.
8.

Select appropriate list
Back on the "Integration" page again, select the appropriate list.
You're finished
Assuming you want all of the people who buy your product to go on the same list, you are finished. If you want to make things more complicated, go to the Related Page below.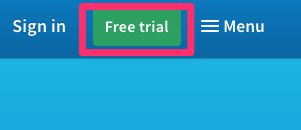 Get a free 30-day trial of AWeber now. Click on the green Free Trial button. Note that if you continue with AWeber after 30 days, you will pay them monthly and I will get a tiny commission.
Related page
Official AWeber article on integrating PayPal with AWeber