(Last Updated On: May 13, 2020)
 3 characteristics of a video greeting card
♦ A video greeting card should have exactly ONE single message.
♦ The video has to express the message better than a paper greeting card could.
♦ It has to be personalized.

Watch the video below about how to create a video greeting card. The one single message is that the man's love for his wife keeps getting stronger.
It was personalized by artistically displaying photos that were found in the wife's Facebook albums.
To learn more much about creating entertaining videos including video greeting cards, check out the free YouTube tutorial, especially lesson 4.
Animated GIFs
Because of the way technology and society are changing, movement on your blog pages, etc. is more important than ever. Forbes Magazine says, "Brands that fail to incorporate visuals and videos will be left by the wayside."
Read the text beside the growing heart above. If a picture is worth a thousand words, an animated GIF of a growing heart is worth more than a thousand words. The animation really helps people to remember a concept.
The free YouTube tutorial also shows you how to make animated GIFs.
This message on social media
In order to spread the message of this blog, I had 8 different social media referring to it. This is how I used 4 of those social media.
LinkedIn
I wrote this article.
YouTube
SlideShare

Pinterest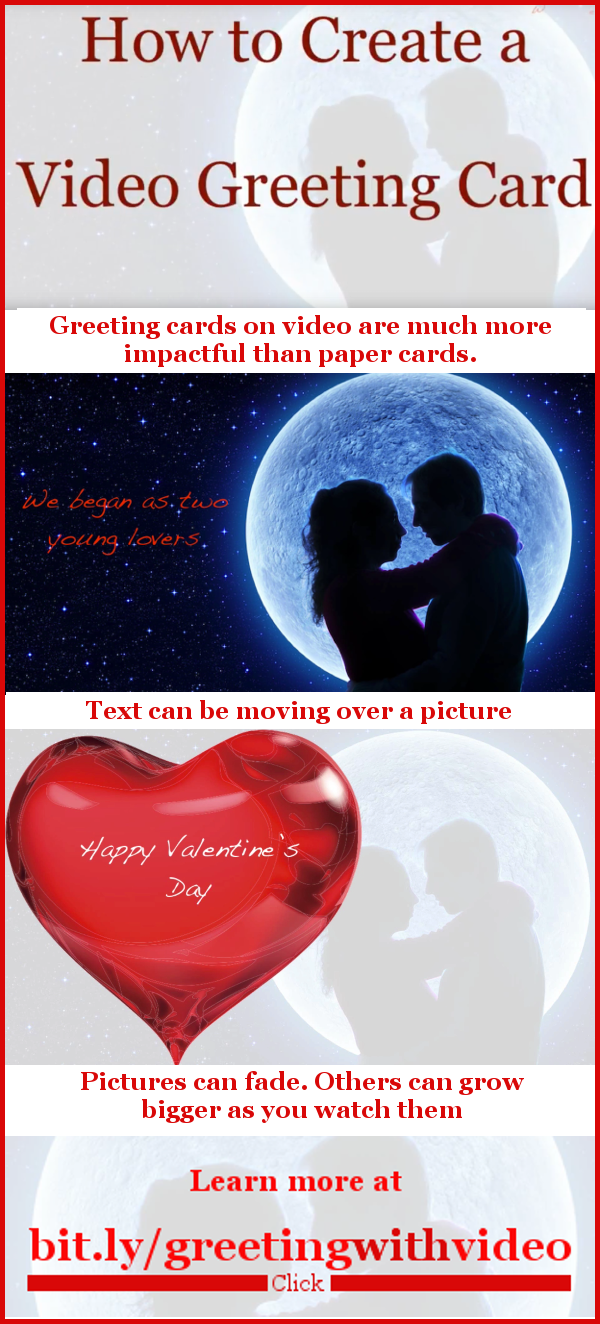 ---
Peter Enns has been developing websites since 1996. He is a social media blogger and author of a free YouTube tutorial. It's called 7 Day YouTube and will teach you how to make entertaining videos & animated GIFs.