(Last Updated On: February 4, 2023)
Clear out videos to add memory
Suppose you are on vacation and have filmed a number of short videos with your Android smartphone. You are afraid that you may soon run out of memory. So, what do you do? Before you left home, I hope you created a Videos folder in Google Drive. Find your Android's Google Drive icon.
You will upload your videos to Google Drive and then delete all of your videos from your smartphone. Then you can continue on your vacation confident that you have room on your smartphone for lots more videos.
Don't see Google Drive icon?
What if you can't find a Google Drive icon?
Most likely be in a Google folder on Android screen
Hold your finger on Google folder icon.
It will open displaying a number of icons for different Google apps.
Hold finger on Google Drive icon
Drag it out of folder.
Tap Back icon to close folder.
Upload to Google Drive
Tap the Google Drive icon.
Find and tap Videos folder.
Then tap blue circle with white plus sign.
Tap Upload
Tap each video (MP4 file) you wish to upload.

(For reasons unknown to me, sometimes you have to tap Open at this point and sometimes you do not.)

You will see a moving blue progress bar.

As soon as it quits moving, your MP4 file will have been uploaded.
After you get home…
After you get home, go to Google Drive > Videos on your desktop and double-click on your various videos you see in Finder. That will automatically  open your  videos using QuickTime Player. If you do not have that program, download a free version of QuickTime Player from the Softonic website.
Edit with ScreenFlow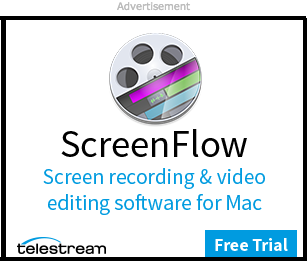 If you want to edit your videos, you can do that with ScreenFlow. You can add video clips together, add titles and add many other amazing features with ScreenFlow. Click on the blue Free Trial button on the image to the right.
Rotate video 90 degrees
After you get home, you open the MP4 files in Google Drive. And some of your videos are sideways. If you have ScreenFlow, there is a simple way to rotate those clips.
Go to your ScreenFlow timeline and select a clip that needs rotating. In the panel to the right:
Click video icon
Go down to Z rotation
Change number to 90 degrees as you see on the animated GIF here.
Press Tab key to save the number 90.