(Last Updated On: September 6, 2019)
 A plethora of articles

As I do research for my social media marketing blog, I occasionally find some very interesting articles.  So, starting today I will be posting links to these online marketing posts.
This page will be updated on a regular basis.  If you are really interested in social media marketing, you may want to come back frequently to see what's new.
Advertising articles
Advertising on social media — Ad execs say Facebook is most effective
Advertising on social media exploding — Why social media advertising is set to explode 
Advertising for free — 7 ideas to help your content go viral so that you can advertise at no cost
Advertising CTA — 3 crucial features of a great CTA (call to action)
Earn a percentage of the selling price for every book sold.
Articles about blogs
Blog promotion
—
8 Crucial Steps to Follow After Publishing Your Next
Blog promotion 2 — The art & science of blog promotion
Blog faster — 8 Methods To Speed Up Writing and Produce Quality Blog Posts
Blog from zero to $6 million — How we grew a blog from ZERO to $6 million
Blogging and the skyscraper technique — How a Brand New Blog Generated 17,584 Visitors In One Day
Blogging and communication skills —Polish those communication skills like a comedian
Business quotes — Quotes of 100 top brilliant business minds
Blogging takes time — Show up every day for 2 years … Read more
Articles about content
Content that's scanable  —
The Most Overlooked Factor Of Content Marketing? Scannable Content
Calls to action — 10 amazing CTAs
Content timeline — Building great content that results in lots of sales is a long-term project
Content word choices —50 trigger words & phrases to make content more powerful
Content writing — 12 content-writing secrets
For more about content, also see website articles
Crowdfunding
Crowdfunding — How do you raise lots of money using crowdfunding?
Articles about Facebook
Facebook special features — 6 special Facebook features you likely do not know about
Facebook ad case study — How he got a 35X ROI with Facebook advertising
Facebook ads — Advertise effectively on Facebook on a budget
Facebook becoming like Twitter — Facebook is fighting to become more like Twitter
Facebook book promotion — How someone promoted her book-writing process on Facebook and had a best-seller before Amazon sent any out
Facebook business page — 5 Tips for dominating with your business page on Facebook
Facebook contests — How to set up a Facebook contest.
Facebook cover photos — 12 amazing Facebook cover photos with simple, clean design
Facebook Flex Targeting — How to target ads with multiple inclusions and exclusions
Facebook indexing all 2 trillion posts — Search anything to hear how people have reacted to it.
Facebook reference list — Facebook marketer's reference guide of how to do the many special things with Facebook
Facebook search engine — Why you should care that Facebook Search just got Google-ier
Facebook story telling — Visual story telling to increase engagement
Facebook video ads — How to create a Facebook video ad that moves people to action
Gifs
Gifs in your social media — 11 ways to use GIFs in your social media
Influencers
Influencer quality — Golden rules about choosing influencers
Instagram articles
Instagram — How to build a super-engaged Instagram following
Instagram followers —11 ways to get more Instagram followers
Instagram Infographic — Photo characteristics that give more visitor engagement
Instagram, the most important — Why Instagram is the most important social media in 2016
LinkedIn
LinkedIn Mistakes — 16 mistakes people make on LinkedIn
LinkedIn Profile — Don't make your profile look like a resume; instead do this
LinkedIn Ranking — Getting ranked in LinkedIn's top 1%
LinkedIn Summary — 5 tips for an amazing profile summary 
Periscope
Periscope tips — 10 tips on how to use Periscope for business
Pinterest
Pinterest tips — 10 tips for using Pinterest effectively
Pinterest selling tips — Driving sales and traffic with Pinterest
Press release sites — Some SEO experts have looked at a long list of websites and chosen the best free and paid press release sites
Reddit
Reddit — Taking advantage of the 200 million visitors Reddit gets (podcast)
SEO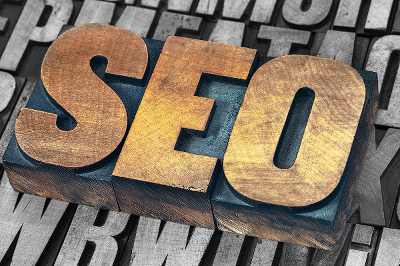 SEO checklist — The ultimate SEO (search engine optimization) checklist
SEO (search engine optimization) — What is "Domain Authority"?
SEO and data — How to Use Data to Boost Pagerank and Drive Traffic to Your Site
SEO and long-tail keywords — 7 examples of brands driving long-tail organic traffic
SEO and long-tail keywords, more — Conversion and long-tail keywords
SEO tips for 2016 — 6 ways for improving SEO
SEO tricks — 5 Dead-Simple SEO Hacks to Save You Time
SEO infographic — 75+ SEO tips
SEO after drop in traffic — Website health check after drop in organic search traffic
Social media
Social media marketing metrics — Metrics you must watch when you are social media marketing
Social Media habits — 5 DAILY habits that will boost your social media following
Social Media sites — The 31 most popular social media sites
Social Media times — The best time to post on various social media
Social Media tools — Tools to help you analyze what individual social media are doing for you
Social Media the right way — 3 healthcare brands that are doing social media right
Social Media & visuals — Tips for making visuals work for you
Social Media & URLs — How to shorten links for social media
Social Media content — 100 ideas for social media content
Social Media for 2016 — SlideShare presentation: 6 social media tactics for 2016
Social Media icons — How to add social media icons to your web page
Social Media Manager Checklist — Infographic checklist of what a social media manager should do daily, weekly, monthly & quarterly
Social Media monitoring — Software you can buy to monitor what people are saying about your brand on social media
Social Media pitfalls — 8 marketing mistakes to avoid with social media
Social Media profiles —10 elements of a successful social media profile
Social Media  shopping — How your customers use social media to shop
Social media tactics — 11 things to remember when promoting your content on social media
Social media tips — Social media tips directly from Facebook, Twitter & Foursquare
Twitter
Twitter, the best social medium? — best tip is for their new business, or any business for that matter: Twitter.
Twitter chats — Twitter has regularly scheduled group chats for all sorts of different industries.  Here are 10 tips for successful participation in Twitter chats.
Twitter has launched social listening analytics — Analyze Tweets about your brand and those about your competitors
Twitter hidden secrets — 5 hidden Twitter secrets you might not know about
Twitter tips — 50 tips to help you tweet more effectively
Twitter viral — 5 steps to going viral on Twitter
Video


Video connecting — 6 ways video will connect consumers and brands in 2016
Video engagement — What we learned by analyzing 100 million videos

Websites
Website destroyers — Destroy your new website with these 3 common mistakes
Website home page — 12 tips for making an excellent home page
Website home page 2 — 5 Secrets of a killer home page