(Last Updated On: March 10, 2022)
Improved search engine ranking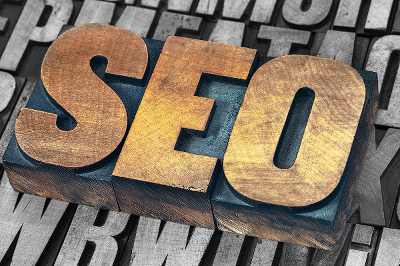 If you use 60 to 65 characters (letters, spaces, and numbers) in your web page title, you are more likely to improve your Google ranking. When people talk to you like that, they are talking about SEO.
Learning about SEO (search engine optimization) is essential for getting good search engine ranking.  In this post you will find a number of SEO tips to help you with that ranking.
SEO tips from recent web posts
SEO tips for local businesses
The Small Business Trends website says
We've sat down and come up with some unique and effective tips that you can use for your local business. With these simple and effective local SEO tips, you will be able to obtain a new level of organic search traffic.  Read more.
5  easy B2C SEO tips
The Business to Community website says
What if you have sunk thousands of dollars into designing it [your website], yet your traffic is at a stand still — or not where you want it to be?  This may be because your site's SEO ranking (search engine optimization) is below par. So how do you bring up your ranking… and fast?
In this post, we'll discuss some basic SEO tips that will help improve how Google and other search engines rank your site. Read more.
10 SEO tips for building a local brand
The Search Engine Land website says
"Brands account for more than 30% of the stockmarket [sic] value of companies in the S&P 500 index." When Imperial Tobacco decided to spend $7.1 billion to expand to the US, the lion's share of that money was spent on purchasing brands recognizable in the US.
But what about small or local businesses? Can they build a brand? How can they compete in getting recognition behind multi-billion-dollar behemoths?  Read more.
Mobile SEO tips
The Marketing Dive website says
"Having a mobile-friendly website has become a critical part of having an online presence," according to Google.
In April 2015, Google debuted a new ranking signal on mobile searches that takes into account a page's "mobile friendliness." Depending on how legible and usable a page was on mobile devices, it received a boost on mobile search rankings.

With a majority of Americans using smartphones and 94% of U.S. smartphone owners searching for information on their phones, according to Google, the update had a big impact on search marketing.   Read more.

Finding keywords
Use ubersuggest or Google trends.
SEO tip — captions at bottom of video
YouTube is the second most popular search engine in the world.  If your video is closed captioned like the video in this picture, it is more likely to get ranked higher with Google.
You type out the script that is spoken in your video.  You upload that as a text file.  By clicking in the right spots, you can get YouTube's voice recognition software to sync the voice with the closed captioning.
The search engines cannot record the spoken word in videos.  However, they can read closed caption text.
How to add closed captions to your video in 19 steps

1. Type out your script and save it as a text file
2. Go to your YouTube channel that has the video you want to close caption and click the gear icon
3. Click "View additional features"
4. Click on "video manager" in the left-hand column

5. Find the video that needs the closed captioning, click on the drop down arrow and then "subtitles and cc"
6. Set language
7. Click the blue "Add new subtitles or cc" button
8. Select "English" or whichever language you want and wait a few seconds.
9. Click "create new subtitles or CC" and open your text file separately
10.Listen to the first voice segment.  (Notice the beginning and end of the sound wave segment at the bottom.)
11. The red vertical line is called the "scrubber".  Make sure the scrubber is at the beginning of the first set of sound waves.
12. Highlight the first voice segment from your text edit file
13. Copy it into your clipboard, paste it into the appropriate box and click Enter

14. You will notice a box with the new text just above the sound waves.  Click on the blue vertical line so that the text will continue to show up after the speaking has stopped.
15. Drag the bar at the bottom so that the scrubber is at the beginning of the next set of sound waves.
16. Copy and paste the next line from your text edit box
17. Drag the blue vertical line out beyond the sound waves

18. Continue this process for the rest of the voice clips
19. Click the "Publish" button
Note: YouTube keeps changing things.  The instructions above could become partially obsolete.  If you cannot figure out how to do it, go to the help menu on the same page that has "view additional features".  Ask about closed captioning.
Closed caption sample
Below is a sample of a YouTube video to which closed captioning has been applied.
Instructions in a YouTube video
To help you understand the instructions above, watch the YouTube video below.
SEO tip — long-tail keywords

As you are creating the script for your video, have a list of keywords in front of you.
To create the script for the video above, I did a keyword search for "work part time from home".  This gave me a list of long-tail keywords that I could use in my script.  Included were "earn money online" and "make money from home".  Because people search for those phrases so often, they are more likely to find my video.  If there was no closed captioning, having those phrases in the script would not help with search engine rankings.
Keep in mind that you must use honest, relevant long-tail keywords.  If a keyword does not fit into the context of the script, you could be penalized for it.

Amazing search engine optimization (SEO) tricks

You most likely use Google Trends to search engine
optimize (SEO) your content writing.
To learn much more about these and other SEO tricks, click here. Watch the 5 videos and then read some of the notes below.  It's fascinating.
---