(Last Updated On: March 12, 2020)
Domain name
Domain registration is the process by which a company or individual can secure a website domain. You will get more traffic to your website by using the right domain names.  The suggestions on this blog post will help you get the best name possible.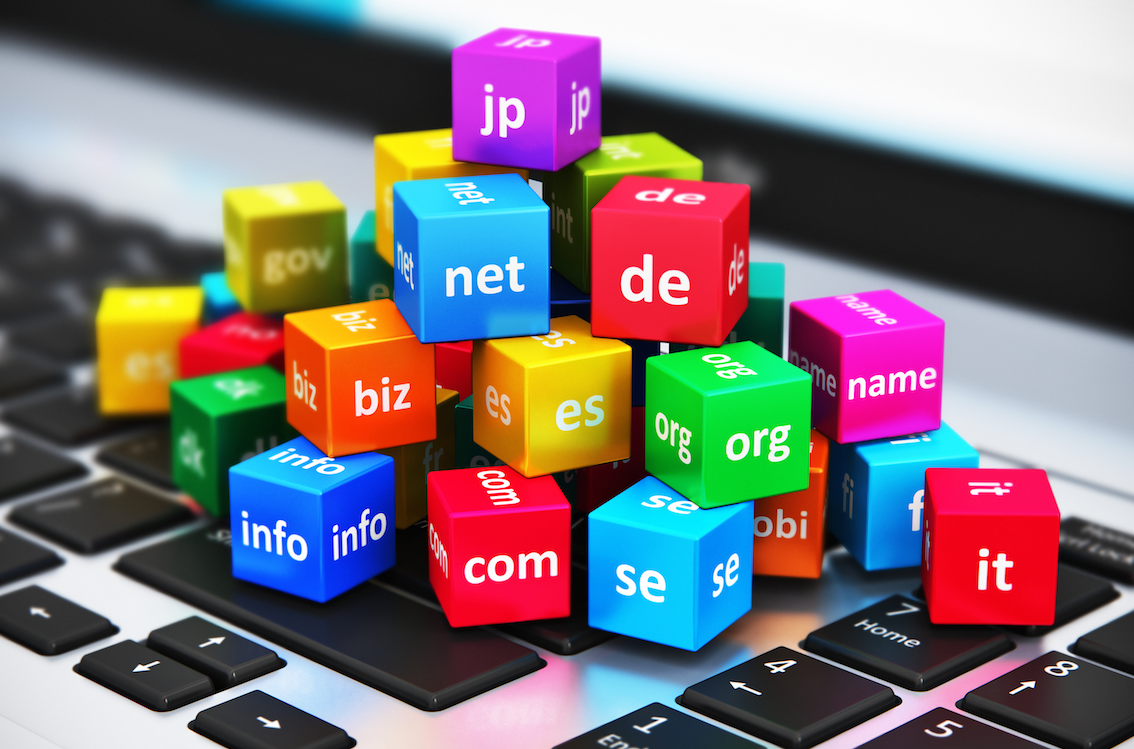 A domain name is a unique address of a computer on the Internet.  It consists of an alphanumeric entity followed by an extension (also called top-level domain).  The domain name system (DNS) translates the domain name into a numeric address called an IP address.
For instance, ibm.com uses "ibm" for its alphanumeric entity.  It uses ".com" for its top level domain.
Branding
Select your domain name from a branding point of view.  In the example above, "ibm" is the very best alphanumeric entity possible for a company called IBM.  The very best extension is ".com" because it is the most well know extension in the world.
Your domain name should reflect your business somehow.  Then it will be easier for your customers to remember and come back to your website.  Also, a really good domain name helps with search engine optimization (SEO).
Make it memorable so that you can get repeat visits from people.
Value-added email marketing can help you with your branding. Click on the image to learn more.

Earn a percentage of the selling price for every book sold.
Mnemonic device
A businessman may use this word to help him find the ideal domain name for his website — RAIL, the four main points to think about are Recall, Aesthetics, Impressions & Length.
* Recall: Will the domain name be easy to use/remember? Choose a name that's easy to recall.
* Aesthetics: How does the name look written on paper? How will it appear alongside other lettering on business cards and company stationery?
* Impressions: First impressions can be crucial. So select a domain name that will give an immediate good impression.
* Length: Typing a short web-address is always preferable to typing a long one. Choose for length.
Domain registration time
Google may consider your website more stable and reliable if it has a long registration time.  In order to test the waters to make sure you like your domain name, make your first registration for a one year minimum.  If your website is still going strong after a year, register it for a longer time.
With which company should you register?
Since 1996 my domain registration has been with various companies.  Some, which will remain unnamed, I'd definitely advise against.  One company I like a lot and would recommend is WhoIs.
Correlation domain name & business name
Remember the branding part of domain names.  It is best if your domain name and business name are very similar.  (Note the discussion of ibm.com and IBM above.)
WhoIs has a system for correlating the names.  In this quick example you are looking for a name for your pet store.
You want people to look at your sign for two seconds and know exactly what kind of store you have.

You could start you domain registration by going to the WhoIs website. Select Domains > Register a Domain. You do a domain search for pet store.
Naturally petstore.com was taken.  However, WhoIs makes a search for similar available names.  One available domain name is petstore.world.
So, you could register petstore.world and name the business Pet Store World.  If people know the name of your store, they can remember your domain name.  If people remember your domain name, they can remember the name of your store.

Mom & pop business example
A couple I know live in an area that has 112 wineries.  Tourists love to go to the Okanagan Valley and go on wine tours.  The couple set up a touring company in Kelowna that takes tourists to various wineries.
They found an excellent domain name that:
Used the .com extension
Was descriptive of their company
Was memorable
Was very good branding
Was the same as their company name (Roots & Vines Tours)
Took people to an excellent website (rootsandvinestours.com).
Related pages
5 characteristics of a good business name
The Success website says
How important is a name, really? In the world of business, it's absolutely everything. Why? Because your…   Read more.
How to register and protect your new business name
The Tiernan Parsons website says
A good name can get people's attention and contribute to your business' success. And once it is a success, that name will become a valuable asset. But unless you protect that name, someone else could use it as well.   Read more.
---
Peter Enns has been developing websites since 1996. He is a social media blogger and author of the free YouTube video-creation tutorial called 7 Day YouTube.