Q. How do I choose an ideal domain name?
DOMAIN NAME to HOST Q. How do I move my domain name to my web host?
HOSTING Q. Where should I host my website?
Twenty twenty Q. How do I build a page with the Twenty Twenty WordPress theme?
WhoIs Q. How do I buy a domain name from WhoIs?
WORDPRESS INSTALLATION Q. How do I install WordPress on my new website?
3 characteristics of webpage presentation
When judging how good a webpage is, there are 3 characteristics we look at:
How current and valuable the information is
Aesthetics, how attractive it is
Technical, how quickly does it load, do all of the hyperlinks work, etc.
1. Information
You want people to come back to your website.  So, they must feel like the information is valuable to them.  Does it sound original?
Is it current?  You need valuable information to keep each new post current.  Ideally your blog will have one main theme.  Every post and page in that blog will be related to that central theme.
Usually you should keep each post over 300 words.
2. Aesthetics
Layout — How well is your web page laid out?
Ease of reading — Is it easy to read?
Pictures — Do the pictures assist with the reading experience?
Skim like an F
Always keep in mind that people usually will not read your page.  They will skim it.
Expect them to just skim over it in the shape of a capital letter F. They will read the first few lines completely.  Then they will read the beginning of a few lines.  Then they will skim right down the page.
Bullet points
So, try to have lots of bullet points to help with the skimming right down.
Pictures
Line Length
People prefer to read shorter lines. So,
Grab their attention in the first few lines
Make the first few lines short
Then they read the first few lines
After that you have them wanting to read
You can then continue article with longer lines
Start with shorter lines by having a picture at the top of the page like this.
3. Technical
Links
Test all of your links to make sure they work.  (It helps with SEO to have links to external sources.)
Have social media icons so that visitors can share your excellent content with their friends and colleagues.
Help pages load quickly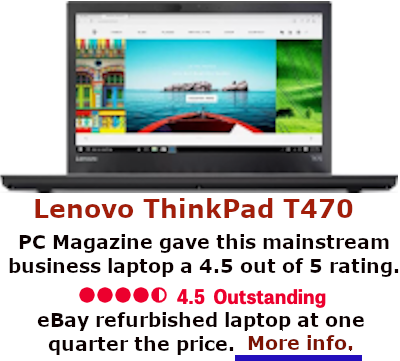 40% of people will abandon a site if it takes greater than 3 seconds to load.
Photo size — Don't have photos larger then they have to be.  For example, I had an image with a "wow" factor that was 741 pixels wide.  It was 1.3MB in size.  When I selected a corner and made it smaller, it still was 1.3 MB in size.  However, when I opened it up in GIMP and used Image > Scale Image to reduce it to 400 pixels wide, it was 407 kB in size.
Block 3rd party cookies — Reduces ad garbage
Search for load time reducing ideas.  Try reading How to Make Your Site Insanely Fast.
Reducing ad garbage
To reduce ad garbage, make a web search for how to block 3rd party cookies.  Here's how to block 3rd party cookies with 2 different web browsers:
INTERNET EXPLORER: Tools> Internet Options> Privacy> Advanced:
here check 'Override automatic….'; 'Allow session cookies'; 'Allow 1st party cookies' & 'Block 3rd Party Cookies'.
FIREFOX: Tools> Options> Privacy: Check 'Accept Cookies from sites'
& Un-Check 'Accept 3rd Party cookies'                          Firefox keeps changing their software.  With my version, I had to go to Tools > Add-ons and select the ad blocker (ABP) add-on.
"Wow" factor note
I promote each blog post using at least 3 different social media (Twitter, Facebook & Google Plus).  Here's an example of how I promoted a post using 7 different social media.
Pictures are much more effective than words for getting points across.  So, I've started using an amazing picture at the top of each blog post.  Each social media post linking to that post will have the same picture.
DOMAIN NAME Q.
How do I choose an ideal domain name?
A. Domain registration is the process by which a company or individual can secure a website domain. You will get more traffic to your website by using the right domain names.  The suggestions on this blog post will help you get the best name possible.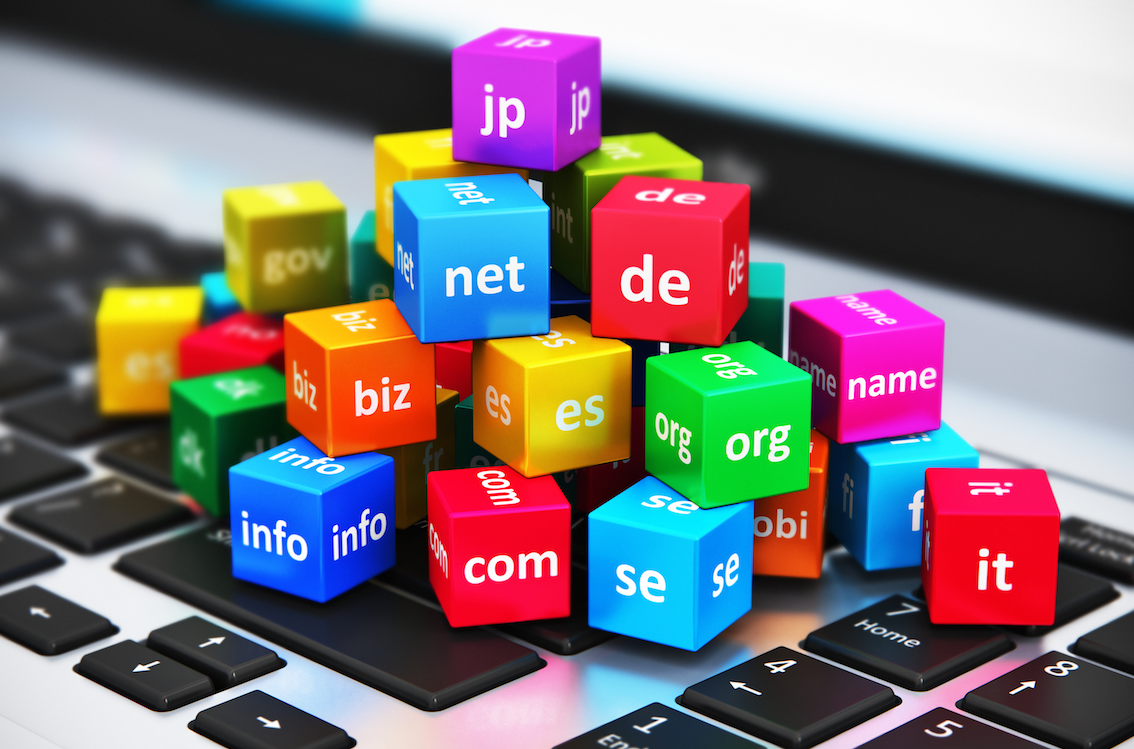 A domain name is a unique address of a computer on the Internet.  It consists of an alphanumeric entity followed by an extension (also called top-level domain).  The domain name system (DNS) translates the domain name into a numeric address called an IP address.
For instance, ibm.com uses "ibm" for its alphanumeric entity.  It uses ".com" for its top level domain.
Branding
Select your domain name from a branding point of view.  In the example above, "ibm" is the very best alphanumeric entity possible for a company called IBM.  The very best extension is ".com" because it is the most well know extension in the world.
Your domain name should reflect your business somehow.  Then it will be easier for your customers to remember and come back to your website.  Also, a really good domain name helps with search engine optimization (SEO).
Make it memorable so that you can get repeat visits from people.
Mnemonic device
A businessman may use this word to help him find the ideal domain name for his website — RAIL, the four main points to think about are Recall, Aesthetics, Impressions & Length.
* Recall: Will the domain name be easy to use/remember? Choose a name that's easy to recall.
* Aesthetics: How does the name look written on paper? How will it appear alongside other lettering on business cards and company stationery?
* Impressions: First impressions can be crucial. So select a domain name that will give an immediate good impression.
* Length: Typing a short web-address is always preferable to typing a long one. Choose for length.
Domain registration time
Google may consider your website more stable and reliable if it has a long registration time.  In order to test the waters to make sure you like your domain name, make your first registration for a one year minimum.  If your website is still going strong after a year, register it for a longer time.
With which company should you register?
Since 1996 my domain registration has been with various companies.  Some, which will remain unnamed, I'd definitely advise against.  One company I like a lot and would recommend is WhoIs.
Correlation domain name & business name
Remember the branding part of domain names.  It is best if your domain name and business name are very similar.  (Note the discussion of ibm.com and IBM above.)
WhoIs has a system for correlating the names.  In this quick example you are looking for a name for your pet store.
You want people to look at your sign for two seconds and know exactly what kind of store you have.

You could start you domain registration by going to the WhoIs website. Select Domains > Register a Domain. You do a domain search for pet store.
Naturally petstore.com was taken.  However, WhoIs makes a search for similar available names.  One available domain name is petstore.world.
So, you could register petstore.world and name the business Pet Store World.  If people know the name of your store, they can remember your domain name.  If people remember your domain name, they can remember the name of your store.

Mom & pop business example
A couple I know live in an area that has 112 wineries.  Tourists love to go to the Okanagan Valley and go on wine tours.  The couple set up a touring company in Kelowna that takes tourists to various wineries.
They found an excellent domain name that:
Used the .com extension
Was descriptive of their company
Was memorable
Was very good branding
Was the same as their company name (Roots & Vines Tours)
Took people to an excellent website (rootsandvinestours.com).
Related pages
5 characteristics of a good business name
The Success website says
How important is a name, really? In the world of business, it's absolutely everything. Why? Because your…   Read more.
How to register and protect your new business name
The Tiernan Parsons website says
A good name can get people's attention and contribute to your business' success. And once it is a success, that name will become a valuable asset. But unless you protect that name, someone else could use it as well.   Read more.
DOMAIN NAME to HOST Q.
How do I move my domain name to my web host?
Moving your domain name to your web host
In the domain registration blog post I told you how to register a new domain name with a domain registration company such as WhoIs.  Once you have registered a domain name, you must make changes to the domain name servers (DNS).  You must link them to your web host.
On the best web hosting blog post I recommended that you use LiquidNet Ltd Hosting for your web host.  It's only $35/year for the starter program and includes WordPress, excellent 24/7 tech support and many other wonderful features.  I will use that company in my example.
When you register your domain name with WhoIs, you must change the DNS names for LiquidNet Ltd Hosting to dns1.supremedns.com and dns2.supremedns.com.
Steps to changing the name servers



♦  Go to your domain registration vendor.  In the following example I will use WhoIs.


♦  Click Account > MyAccount.
♦  Where it says Jump to Domain, enter the domain name with which you are working.
♦  Click the arrow to jump there.
♦  Click on Name Servers.
♦  
Enter DNS information in appropriate boxes.
♦  Click on Update Name Servers button.
♦  You must also add your contact details.
In the background your new domain name is being made available on the internet all around the world.  Note that this can take up to 24 hours.
Hosting new domain
After you feel you domain name may be available around the world,
Click on My Domains > Hosted Domains from the LiquidNet dashboard.
Click Host Domain
type domain name in the Domain box
Click Add a Host
Then, when you click Files > File Manager, you will see the new domain name in the list of domain names.
Related pages
DNS — Domain Name Server is what?
The CloudOn website says
… the system allows only one set of correspondence between IP addresses and domain names.  Read more.
DNS Amplification Attack
The Hackersidea website says
A Domain Name Server (DNS) amplification attack is a …. reflection attack which manipulates publically-accessible domain name systems, making them flood a target with large quantities of UDP packets.   Read more.
Domain Names in Plain English
The BizTV Shows website says
In this episode, WordPress Adventure Guide Lee Drozak explains the science behind the process of domain names.  Read more.
HOSTING Q.
Where should I host my website?
A. 
I have been developing websites since 1996.  In that time I've used lots of web hosting companies.  In my opinion, LiquidNet Ltd Hosting is the best web hosting company I've ever used. If you need a web host, go there now.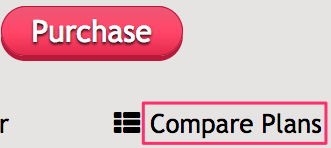 They sell four different plans.  Click on compare plans to find the one for you.  If you need only one website, you can buy a Starter Plan for $35/year.
WordPress Installation Q.
How do I install WordPress on my new website?
Web host
This FAQ tells you how to install WordPress using LiquidNet Ltd Hosting.  Their starter plan costs only $35/year.  Installing WordPress is simple if you follow the instructions below.  Installing WordPress is complicated without the instructions.
Getting started
♦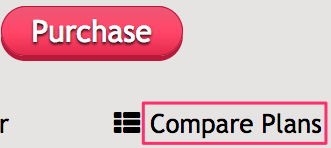 Go to the LiquidNet Ltd Hosting website.
♦ In the Starter column, click Start Free Trial.
♦ Fill in the account owner details
(♦ Pay your $35 after your free month is up.)
♦ After you get an email with your username & password, log into your new account.
♦ Click My Domains > Hosted Domains.
♦ Click the Host Domain button.
♦ Enter your domain name and click the red Add a Host button.
♦ Click on Installer in the horizontal menu and then click Applications Installer.
♦ That will get you to a page that has a few dozen different applications that you could install.  Click on WordPress.
♦ Click the dropdown arrow in the Domain box.
♦ In the next box, delete the word wordpress after the domain name.  But, make sure the slash (/) stays where the "wordpress" was.
♦ Describe your website in a few words in the Weblog title box.
♦ Skip the Database prefix box.
♦ Click the red Install WordPress box.
♦ Click the red Visit Admin Area box.
♦ If around this point things just are not working out for you, click on the Help Centre and Open a New Ticket. Their support system is second to none and they are fast.
♦ Fill in the tagline box.
♦ Press the blue save button.
♦ Using Settings > Reading, make sure your front page is set as a static page and the front page box says Home. Remember to click the Save Changes button.
♦ Using Settings > Permalinks, change the common settings to Post name.
♦ Using Users > All Users, Change the Admin user name to increase security.
How to Install WordPress menus
You will have one horizontal menu that you will create using a WordPress app.  The other menus for the various categories of topics will be pages.
Before I continue, you must know the difference between posts and pages.  When you click New at the top of WordPress, you must decide if it will be a post or a page.
Every entry into your blog should be a post. 
These entries are listed in reverse chronological order.  You should select categories for them so that people can find each blog post on a particular topic.
Pages on the other hand are static, they are not listed by date and do not use categories.
That's enough background information.  Now go to the blog post on how to create menus.
WhoIs Q.
Where should I host my website?
Buy Domain Name from WhoIs
Need unique domain name that describes your business
Buy that from a registrar
Over the years I bought from variety of registrars
My favorite one is WhoIs
Getting started


Go to

whois.com
and

Enter first choice in the search box

Over 171 million domain names registered in world

Odds are your favorite not available

F

irst choice was

webdesign.com

Not available

WhoIs gave me a list of related domain names that were available

L

ooked through

all

Fou

nd one that would fit in with my marketing scheme

Chose

freewebdesign.club
and


Decided that website would be some sort of club

Web designers from all over the world could come and share information at no cost

C

licked on the Select box beside

freewebdesign.club

W

ent through checkout process

They tried to upsell me

All I want to do is pay for domain name registration — nothing more


Clicked on

No thanks, proceed to checkout

.




(If it asks whether or not you have a PayPal account, say

no

if you want to pay with a debit or credit card.)
DNS Tools
WhoIs has DNS tools to help new domain name link to website

Update the WhoIs name servers so that domain name will point to the LiquidNet Ltd Hosting or whoever your web host is.

Go to WhoIs and
Either create an account or log into your account
Go to the Jump to Domain

panel

Enter your new domain name

Click box with the two tiny arrows
C

lick on the Name Servers link

Enter the two name servers: 

If you are using LiquidNet, they are dns1.supremedns.com and dns2.supremedns.com.

Must be lower case

Click Update Name Servers button
Twenty Twenty Q.
How do I build a website with the Twenty Twenty WordPress theme?
 

A. In your dashboard, click on Appearance > Themes. Click on Add New Themes. Find Twenty Twenty and click Install.