The free WordPress SEO plugin is very good.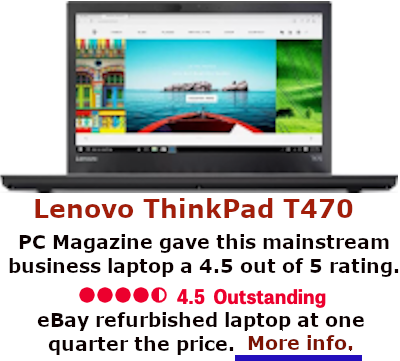 However, the All in One SEO Pack WordPress plugin has more features and will help your search engine optimization tremendously.
Below are some benefits of All in One SEO Pack.
ONLY plugin to provide SEO Integration for WordPress e-Commerce sites
Automatically optimizes your titles for Google and other search engines
Generates META tags automatically
For beginners, you don't even have to look at the options, it works out-of-the-box. Just install.
For advanced users, you can fine-tune everything to optimize your SEO
You can override any title and set any META description and any META keywords you want.
All in One SEO is one of the most popular WordPress plugins with more than 15 million downloads.
Getting Started

Go to WordPress dashboard

   Click on Plugins > Add new
   Type All in One SEO Pack in box and click Search Plugins button
Install All in One SEO Pack

Keep following prompts until software package is available
Please note that there is a point were you could have a download problem
If you accidentally download it, do NOT unzip the file
Get this plugin into WordPress file by going to Plugins > Add new and then activating it
Find your ZIP file
After you pay for All In One SEO Pack Pro

   Get an invoice in email box
   On invoice, find where it asks to click on link to download order
   Click on it
   Go to downloads folder and SINGLE click on link
   (If you double click, you will open your WordPress plugin.  That's bad.)
Upload to WordPress

Go to the dashboard of WordPress site and click on Plugins > Add New
Type all in one seo into your search box and click the Search Plugins button
This will produce the Install Plugins screen
Click Upload tab and browse uploads folder to find the ZIP file that you see in the section above on this page
Click Install Now
In  screen that comes up click Activate Plugin
Click on the blue Manage Licenses link
Somewhere in order process you would have received a license key that looks something like 65U4095743981090U
Enter that in License Key box
Click the Update Options button
All in One SEO Pack Pro WordPress plugin will now be activated on your website
Get Maximum Benefit from All in One SEO Pack Pro

Google Analytics Problem?

If you were previously trying to analyze website traffic with Google Analytics, All in One SEO Pack requires you to make some changes
Your new software already has a Google Analytics feature
It will automatically add Google Analytics code for you
You MUST REMOVE your old Google Analytics code
Otherwise All in One will not work properly
So, go to each web page in Text view and delete the snippet of Google Analytics code at top of page
Code to be deleted has an HTML script tag at either end
If you are not sure you are deleting the right code, take note
It will have "

www.google-analytics.com/analytics.js"

somewhere in the snippet of code
All in One SEO Pack Pro

If you upgrade to the Pro version, you get
Unlimited downloads and use of the plugin on as many WordPress sites as you want.
Professional support from the developers of All in One SEO Pack.
All in One SEO Pack Pro is easy to use right out of the box, so you can start improving your search engine results right away!
Options Configuration Panel

Whether you have the Pro version or the regular version, you will see this
Access the Options Configuration Panel from the Plugins menu.
Miscellaneous Information
You can find more information about WordPress plugins and especially the All In One SEO Pack on the Semper Plugins page.