Online advertising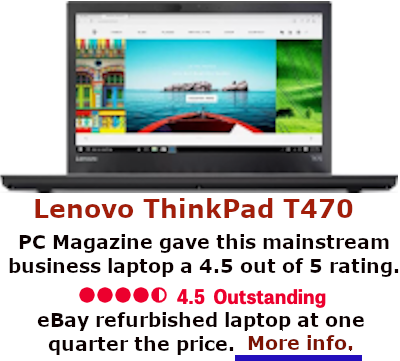 You can help local contractors with their online advertising. At the same time, you can make a good living from it.  Watch the video to see  how you can set up directory advertising for contractors.
Best ways to earn money online

Ten revenue streams built into Income Activator
software
Directory advertising most profitable
Example on right and in video above is for painting contractors
We will tell you how to earn money online with directory advertising for
home improvement contractors
This example: ONE lead sent to each of TEN contractors.  EACH ONE of them pays you $10 for a total of $100
Earn money online fast
In
this business model: For each ONE VISITOR who
fills out a form, paid by EACH ADVERTISER on
the page!
Visitors shop for quotes
People looking for contractors go online to get best quote
Send your
visitors to advertisers on your page who pay you for
privilege of bidding
One page for each trade

On home page, can have link to contractors involved
with some aspect of home improvement
Let's say you are very
familiar with contractors in your city involved with each of these
trades:
Home remodeling in general
Could have a page or a short group of pages devoted to each trade
10 advertisers per page
Let's
say you allow maximum of 10 contractors per page
You would
allow only reputable contractors on your website
Earn money online big time

Reputation of being the place to go for trades information
Earn money online with a painting page
Has a list of painting contractors

   For each of the other trades, comparable list

Each contractor page would have a form like one on left
After visitor fills it out, automatically sent to each painter
They would EACH pay you, say, $10 for privilege of bidding
After visitor submits form, they can click on links to find more about each contractor
Painters would likely consider this to be cheap advertising
$100 per visitor
10 painting contractors x $10 per lead = $100
You would make $100 from that ONE VISITOR
If you had two visitors per day, that would be $6000 per month!
With nine different trades, should be easy to get two visitors per day
Income Activator does the work for you
Income Activator tracks leads and makes the invoices for you
You can make money while on vacation
Already have your own website?

If you already have your own website, can still use Income Activator software

To send out and track leads
To help you with your online advertising
How much does this all cost?
EVERYTHING you need to create website, have it hosted, create 10 revenue streams for yourself, etc. for only $30 per month
Not only for contractors
This directory advertising program is not only for trades people

   Can be used by graphic designers, interior designers, cell phone companies…
   The list goes on
Related web page

The Business Insider website says, "What is the best, most effective way to generate new
sales leads? … If I were to consolidate all of the responses that I get from people
on what works best, these would be the top five (in no particular
order)."   More