I was a victim of cybercrime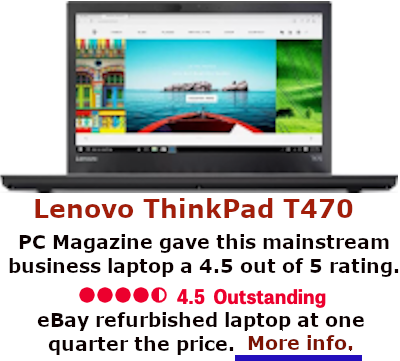 Learn to avoid cybercrime by knowing what the criminals are doing.  Read what happened to me so that you will not be duped like I was.
Cost me $350
Being an intelligent, logical, mathematical man, I never thought this could happen to me
Cybercrime was not part of my business plan
Con man was so clever with words and lies

Instilled a fear that overshadowed my logical functions
A graphics program I am fond of stopped working properly
An honest technician said firewall had been turned off
Other security features had been compromised
Total of 1969 errors
I have a Mac and it never occurred to me that such a thing could happen
Technician fixed everything
Told me to change passwords
I Googled "how change Apple Id password"

That is when the cybercrime began
Fraudster's manipulation
Fraudster obviously knew that most people wanting to change their Apple ID password would be having a cyber security issue
I ended up on a phishing page
Here I asked to change my Apple ID
I gave my username and new password
Things switched to a page with a message similar to the one in this
image
It said that they would send an email
None came
That
was all part of the phishing plan
Wondering what had happened to the email, I phoned the number
Con man who answered was a salesman for Live Remote
He said that his company was contracted to solve technical problems for Microsoft and Apple
Soon he said

Someone had access to my computer and was sending out nude pictures and nasty messages in my name

And that various hackers around the world had access to my computer
IP addresses he showed me were supposedly fraudulently connected to my computer
I was 97% infected
Once it reached 100%, all of the hackers would have full access to my computer including my banking information

He said their technicians could fix the problem
Eventually I
found out that it would cost me $350
Because I felt I had just
minutes before all the hackers had complete control over my banking
information, I gave my credit card number
They asked for remote access to my computer

They could supposedly fix the problem

If I had know what I know now, that would have been a red flag
After talking to my original legitimate technician, I realized I had been scammed
Other points of interest
They named their company Live Remote

Very similar to the name of the legitimate company with which I was working

They charge $350 for one year of unlimited service

That is exactly what the legitimate company charges

So, they impersonated two companies

Apple and the legitimate support company with which I was working

I even had to cancel my credit card and contact the credit bureaus to put an alert on my account
Let your cyber security person know.  Never under any circumstances give money to a company named Live Remote.  Otherwise you could be a cybercrime victim.
Phishing: An exercise in which criminals create replicas of commercial websites.  They then defraud online account holders of financial information by posing as the legitimate company.
Cyber Security: A branch of security that focuses on protecting computers, networks, programs and data from unintended or unauthorized access, change or destruction.
YouTube video about cyber security
Pages related to avoiding cybercrime
The Network World has an interesting article about hacking a chemical plant for extortion.
The SPAM fighter website says: National Crime Agency of UK has come up with tailor-made reports collaborating with other agencies in an effort to fight cybercrime.   More
The Eastbourne Herald has some excellent advice on how to avoid cybercrime.  Read now
The College of Liberal Arts Newsroom says . . .the most imperative steps one should take towards cybercrime prevention
include having a strong password and installing anti-virus software.   More
Learn about STOPzilla antivirus software
Click on the image to the left to learn how STOPzilla antivirus software can protect your computer.
WEB PAGE CHANGES
Quick changes to existing web page
From time to time, you may see a tiny change an Income Activator web page needs.  This page tells you the quick way to access the control panel to make that change.
Note that every Income Activator page has a unique five-digit number.  Find that number in the address bar and memorize it.
Enter the number in the control panel search box.
Notice that number will appear beside the page name.  Click on the page name
Make the changes to your page and save it.
Watch the YouTube video below to help clarify page editing instructions.