What Google AdSense does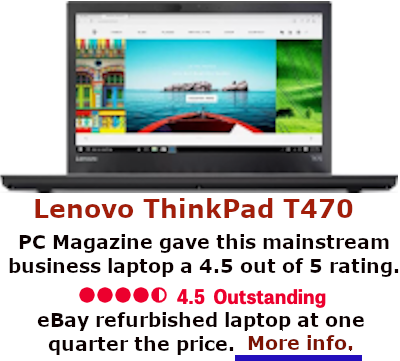 Important information about AdSense:
Gives you easy-to-achieve online advertising
Allows website developers to place
automatic text, image, video, or interactive media advertisements on their websites
Ads targeted to the website content and audience.
PPC means Pay Per Click
Web developer gets 68% of ad cost each time a visitor clicks on them
Which ads go where?

Google decides where to place ad
Based on content, geographical location and other factors
Above is a PPC banner ad
It is related to page content
Webmaster's obligations
Insert snippet of Javascript code on page
Google gives that code
Google will not allow using phrases like "click on my ad"
Webmaster may intersperse content with RELATED high value long-tail keywords. (See next section.)
High suggested bid keywords result in more valuable ads
Watch YouTube video below entitled How to Increase Your AdSense Earnings in Four Days

A good system for increasing online advertising revenue

Watch videos on this page and take good notes
Long-tail keywords & AdSense
People making searches of more than four words tend to have greater buyer intent.

So, they are more likely to click on your ads.

Think about these 2 keywords to see what I mean: "Real estate" and "Houses under $500,000 in Edmonton".

Which buyer do you think is readier to buy?

Long-tail keywords are more aligned to a searcher's intent. This will help you rank higher on the search engines.
Getting started with Google AdSense
Some people make lots of money advertising with Google Adsense
Some people make much less than they were hoping for
People who make more money with this online advertising tool are the ones who

Do their research
Form a plan and then
Follow it

Start your research by watching the YouTube videos below

Study the text and videos on this page
Create content that

Sounds natural
Has high volume long-tail keywords
Has long-tail keywords with high suggested bid
Google Site Kit
Site Kit is the official WordPress plugin from Google.  It helps you:
Setup multiple Google tools including AdSense.
Track how many people saw you website in search engine results.
See what queries people used to find your page.
Setting up site kit
You can setup sit kit in WordPress 5.2 or higher. Then setup the plugin using these simple steps:
Log into the pertinent WordPress website.
In the left black navigation bar, go to Plugins > Add New.
Type "Site Kit" into the search bar. Within seconds Site Kit will show up.
Click on Install Now and then Activate.
Within seconds "Site Kit by Google" will show up in you Installed Plugins list.
"Site Kit" will also show up in your black menu. Hover over Kite Kit and then click the blue Dashboard.
Click the Connect Google Analytics check box & then click on Sign in with Google.
Select the Google account that you wish to be connected to Google AdSense.
Check whichever check boxes apply to you.
Click Continue.
Click the blue Verify button (only once).
Click Allow.
Click Setup.
Click Next.
(If you accidentally make an error at any time during setup, Google will tell you and show you how to correct the error.)
Wait a few minutes and then confirm or edit data. Then click Create Account.
Select your Gmail account again.
Click the check boxes if you wish to have Google Analytics and then click Continue.
Enable auto-updates.
Click on Go to Settings.
Click on Set up AdSense.
Choose your Gmail account & click Continue.
If it says your account isn't ready to show ads yet, click the Review AdSense account button.
For instance, it may as you to provide tax information.
If the above instructions are unclear, go to the official Google Site Kit setup page.